Food Review: La Pizzeria
Good morning, good evening, and good night! I'm your reviewer, Lorintz, and today we'll be reviewing a restaurant by the name of La Pizzeria!
Approaching the restaurant, we got a very relaxed feeling. However, when we entered the restaurant, it was surprisingly empty. There was only one other pair besides us and a few staff. The chalk mural, classical statues, and decently clean furniture made up for it. The chalk mural was especially impressive, containing many elaborate drawings of classical structures and Italian related things. The staff also seemed friendly, joking with each other occasionally. La Pizzeria made a decent first impression on me.
We waited 15 minutes for our food to arrive. Not the worst amount of time considering we ordered a fairly standard meal.
Large Vegetarian Pizza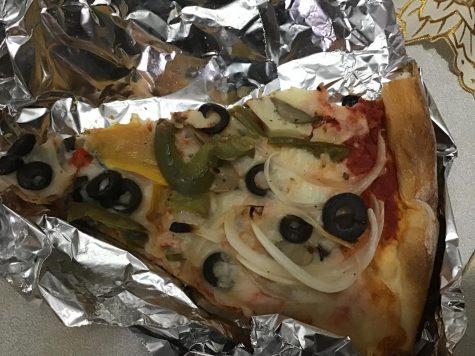 Type of dish: Pizza
The Vegetarian pizza tasted amazing. The cheese on the pizza really blended well with the mushrooms, olives, onions, and all the other vegetables included.
The sauce tasted fresh and of excellent quality. The bread/crust of the pizza had nearly the right amount of hardness and tasted delicious.
There was no significant aftertaste, good or bad.
[9.5/10]
Cheesesteak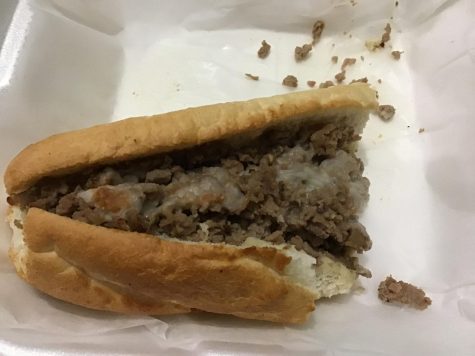 Type of dish: Meat
The bread was nice and had great texture and hardness. The steak was also decent, however, I tasted something off about the meat. I couldn't pinpoint exactly what. The delicious cheese covered the strange tasting steak somewhat.
The bread, again, had just the right amount of texture and hardness. The steak mixed with cheese was a decent combo, the strange taste of the steak deducting some points.
The aftertaste wasn't significant, but it was similar to the taste of the steak standalone.
[8.2/10]
Conclusion
Overall, I had a decent time with La Pizzeria and their food. The Large Vegetarian Pizza was nearly perfect in texture, taste, and freshness. The Cheesesteak, although good, tasted strange and left a weird aftertaste, therefore deducting points. Obviously, my favorite dish was the Vegetarian Pizza. The Cheesesteak simply couldn't match in quality. The Chalk Mural was aesthetically pleasing and gave me the Classical Italian vibe it was trying to convey. All in all, I'd rate my experience an 8 out of 10. The restaurant did have a couple flaws but made up for them through their atmosphere and some of their amazing selections of food. I would definitely go to this restaurant again.