MILF Manor: A show that takes "Momma's Boy" a little too far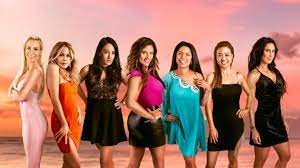 What if there was a show where single moms in their 40-60 were put on a resort in Mexico to date young men in their twenties–but the men in their twenties are their sons?
Well ladies and gentlemen, that's Milf Manor for you, a new TLC show. Yeah that's right the learning channel, where we got some of the best shows like 90-day Fiance and its nine-hundern reboots, or where we got our favorite gals Tammy and Amy with their show 1000-LB sisters.
Lets just say TLC knows what they're doing, forget the ratings because they're making entertaining reality TV. Forget the Kardashians. And actually I've learned alot for TLC like maybe you shouldn't date random people you meet online who live on the other side of the world, but aside that, let's talk about their new hot dating show, called Milf Manor.
Who cares about the Bachelor and Love Island, with their boring concepts? I want to watch Milf Manor cause one, soccer mom drama, and two, hot guys in their twenties.
Milf Manor does have a one star review and a 17% on rotten tomatoes, but at least it has more than the 2002-Pinocchio movie, which had Roberto Benigni, the guy who won an Occurs for "Life is Beautiful." Milf Manor may not have Roberto Benigni, but it does have Disco mommy, also known as Kelle, a mother of six, which by the way didn't come from the same dad.
Now the first episode is kinda boring, we see them introduce the moms and they get surprised by the sons, whatever, it looked staged. Now in episode two, the moms and sons write their secrets on a wall, and all hell breaks loose when the secrets are revealed because they are supposed to see who guesses their secret.
All of the secrets are rated R, let just say that, but it's very funny and uncomfortable to watch, If the moms and sons get each other's secrets wrong they win, so they end up writing secrets that they wouldn't guess out of each other.
Well one of the secrets is really, really bad. One of the moms slept with her son's best friend, and everyone saw that secret on the wall. Fast forward and they reveal this one at the very end.
It's discovered that it was Soyoung, and she was very hesitant to say it but it probably distorted the relationship between a mother and her son. You know it's bad when someone who calls themself disco mommy says she would never do that, but we do end up getting the funniest ending ever, once Soyoung revealed it to her son Jimmy.
The crew made Jimmy take an iPhone video on how he felt and you can just see the disappointment in his face, as if he was about to break down and cry while holding the phone.
We later get the best quotes in TV history when it cuts to Jimmy in a pool, distraught, saying "it's not too far, you haven't seen far, you haven't lived in my world" while fighting with his mom (also in a pool). This man is having his joker moment on national tv and I'm living for it. This Rotten Tomatoes rating needs to be at least 50%, come on.
This, my friends, is why I think you should watch Milf Manor. It's a little weird but "some people can't handle the realness." (Jimmy)
Leave a Comment
About the Contributor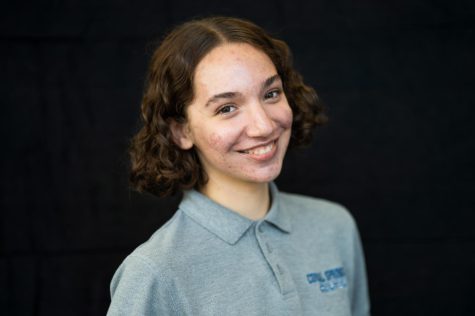 Giovanna Berrios, Business Manager
Giovanna Berrios is a junior. This is her second year on staff. She enjoys reading, hanging out with friends, astrology, and music.