What is the BPM club?
A new club at Coral Springs Charter called the BPM (Blue Panther Music) club just had its first meeting this October in the chorus room with Ms. Dantus. The meeting was meant to offer a creative and accepting space for students who want to learn more about recording music and spreading their ideas through song.
BPM club is a place to learn about the different aspects that come with making music. Whether you are a singer/songwriter, or more of the technical type, there is bound to be some knowledge you can gain from the club.
"It's essentially our school's record label. It's basically a place to make music. Whether you like the creative, business, or engineering aspect of music, you're free to come and learn and grow." said BPM club advisor Valerie Dantus.
It's made clear that while the club focuses on making music, anyone can join. Even if you are not musically inclined, or don't really know much about recording music, the club will still welcome you with open arms. "We just want anyone that's interested in making their own music, or being creative, or just wanting to learn a little bit more," said BPM club vice president Julia Lorber.
Students that have already joined feel as if they are not only putting time towards a personal hobby but also having fun while doing so. Not only are they learning new skills but creating new connections with others in the club. "What I like about it is that it's getting people together to formulate something, glue sounds together, and really open up creative processes," said junior Matthew Menendez.
If you are interested, there are multiple ways to join the club. If you know someone part of the club then have them introduce you to the officers. Another way is speaking to Dantus (room 402) and inquiring about the club. You could even just attend one of the weekly meetings (occuring every Thursday) and see if it's something you would enjoy. "I would say to follow our instagram (@cscs.bpm), DM the instagram, and ask to join the club," said BPM club president Marina Crocker.
Leave a Comment
About the Contributor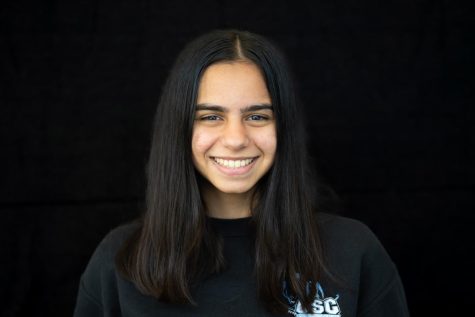 Kasi Kaleva, News Editor
Kasi Kaleva is a junior. This is her second year as an editor on staff. Her interests include singing, acting, and writing.