The Greatest Series in Baseball: Astros vs Phillies
The World Series is a possible 7 game event in which only an American and National league baseball team go head to head for a World Series title. The Philadelphia Phillies, with a record of 87-75, is the team competing for the national league and the Houston Astros, with a record of 106-56, is the team competing for the American league. The Astros ended up winning the World Series (4-2). The series ended up going into 6 games out of the 7. The World Series MVP was Jermey Peña, a rookie shortstop for the Astros.
Lance McCullers Jr., a Phillies player, had the most home runs in the World Series followed by Yordan Alvarez having the most for the Astros. "I think both teams played well and both deserved to be in the World Series, especially the Phillies. They deserve it because they came back after having a bad season. I think Jermey Peña deserved winning MVP because he carried the team in hits, not just in the postseason, but all season," said sophomore Sophia Bertorelli
The most dominant pitcher in the series was Zack Wheeler, a pitcher for the Phillies. "In my opinion I have a feeling the Astros cheated again. They are a good team, but I don't think they could do that good again. Especially at their home field because they only lost in Philadelphia. Jeremy Peña played pretty well so I guess he deserved winning MVP, but Yordan Alvarez had some big home runs in the postseason and World Series," said sophomore Chris Lotruglio
The Phillies being the underdogs, had a great run all October but ended the season disappointed. "Both teams performed at their top performance. Even though the Phillies got no hits against the Astros in game four to tie the series. Pitching was great, hitting, and fielding was at its best. They were the better team all season. I really wanted the Phillies to win but Houston played a better game all around for the whole series. Peña was one of the biggest factors of the Astros World Series win. Getting clutch hits and RBI's (Runs Batted In). I think he deserved winning MVP a hundred percent," said Julien Spinola
Leave a Comment
About the Contributor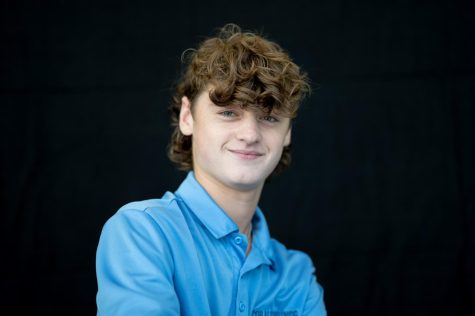 Jack Foti, Staff Writer



Jack Foti is a sophomore. He plays baseball in his free time.