DECA District Winners
DECA is a club for students who want to expand their knowledge in marketing businesses and entrepreneurships fields. Recently, our club competed at DECA Districts against other local schools.
Back on December 8th, all members of the club showed their knowledge on specific categories like Principles of Hospitality or Principles of Marketing on a 100 question long test. Those who placed top sixteen in the district for their category were able to advance to States.
Alongside that, many DECA members decided to go the extra-mile and create ten or twenty page projects. Members could compete in groups of up to three people.The ten-page projects were presented at Nova South-Eastern University and all of the four groups that went made it to DECA states. The 20-page projects weren't presented; however, judges went over them to determine if they were worthy of being states-qualifiers.
Many people made DECA states, from both testing and presenting their projects. Those people include Alexis Newland & Lindsay Whitman, Manahil Khalil, Anika Van Rooyen & Claire O'Connor, Ashlee Diaz, Riley Floyd & Gianna Weingard, Mackenzie Bastin & Cameron Brockelmann, Abby Foster, Rashad Bradiji, Mikayla Whitney, Yusra Syed, Bella Ugalde and many more.
After speaking with Bella Ugalde she even stated that she was very excited to attend DECA again for the second time and can't wait to present her 20 page project with her group at states. "I'm so glad that I'm able to go to DECA States with everyone and I'm excited to see how all the projects turn out," says DECA officer Riley Floyd.
States for our DECA club will take place on March 1st to 5th. Good luck to all of our qualifiers!
Leave a Comment
About the Contributor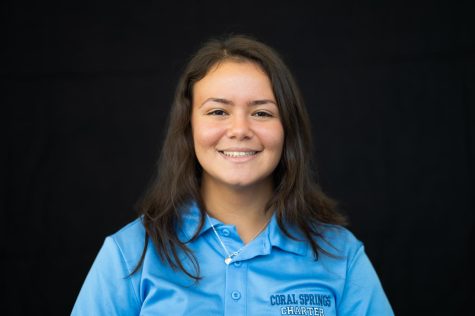 Sam Springer, Staff Writer



Sam is a freshman. She is part of SGA, STEM Club, and on the Swim Team. In her free time, she loves to listen to music, play with her puppies, and...