Day in the Life of Scholar Athletes
All student-athletes have a strenuous schedule managing school work, practices, and games for their sports. Alana Browne, Aiden Tarshis, and Collin Teschky are all ranked at the top of their class for athletics and academics.
Browne is a senior varsity cheerleader. She runs a small business, while maintaining all A's. "I have the same schedule almost everyday so it has become a routine. I go to school until 2:35 then after, I go to cheer practice from 3-5. I go straight home after that so I can start on all my homework and study for my tests. Then after, I work on orders for my business," said Browne.
Browne is very motivated to keep her grades up and still excel at cheer. "The reason I have good grades is because I have a good routine that gives me enough time to do my homework. Also the people who I surround myself with are all scholarly so they inspire me to keep my grades up," said Browne.
Tarshis is a junior varsity baseball player, who also maintains a great GPA. "To manage my time, with baseball and school, I layout my week in my calendar and place times for school and baseball. Keeping my grades up is easy because I stay focused and get my work in on time," said Tarshis
Teschky is a senior varsity football player who is in a variety of clubs around the school. He has very good grades and a strong GPA. "I have a planner at home and on my phone where I manage what homework I have, meetings for clubs, and sports. I also realized that I might not have much of a social life when it comes to sports season. I had to make a choice whether to sacrifice my grades or my social life," said Teschky.
Time management is a key quality to have in life. There are many different ways to manage your time especially when you have sports or meetings.
Leave a Comment
About the Contributor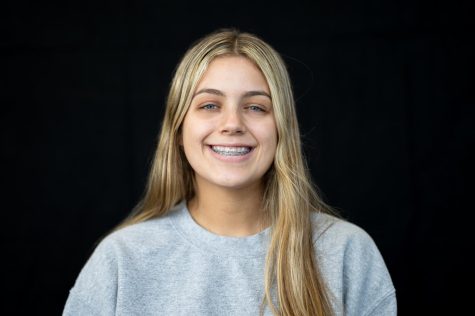 Sidney Berthiaume, Sports Editor



Sidney is a senior. She is a senator, a volleyball player, and a member of NHS. In her free time, she enjoys hanging out with her friends and family.