HOSA Competition
HOSA (Health Occupations Students of America) is a club that focuses on giving students experience for a future medical profession. The HOSA club has various events and programs throughout the school year such as summer scholar programs, fundraising events, guest speakers, certification courses, scholarship opportunities, student athletic training, and competitions to allow students to get a full understanding of what a medical career they're interested in would look like.
The HOSA club's meetings, programs, and events are created by the club's officers who have specific responsibilities to give members the best experience they need to go into a medical profession. These responsibilities include working with other organizations and schools as well as coordinating with others to make participating in events such as competitions possible.
About the Competition
To be an active member of HOSA, one must compete in a competitive event. The HOSA website (hosa.org) explains the various competitive categories and guidelines for members to participate in.
In this year's competition, members participated in events such as Medical Assisting, Physical Therapy, Sports Medicine, Family Medicine Physician, Research Persuasive Writing and Speaking, Research Poster, Community Awareness, Health Career Display, Medical Innovation, Mental Health Promotion, and CERT(Community Emergency Response Team) Skills.
Events such as Health Career Display, Medical Innovation, and CERT Skills were events that allowed members to work as a team to present researched information about a specific health career, possible medical invention that could be used to solve an ongoing problem in the medical field, and an active demonstration of tools and techniques used while on the field of a medical emergency.
The competition took place at American Heritage on Saturday, February eleventh. Participants checked in for their events and waited for the competitions to start. Depending on the competitive event category, different times and places were given to participants explaining where they would compete.
Many of the judges who overlooked the presentations and demonstrations were actual members of the medical field such as specialized doctors which qualifies them to determine how accurate and credible the information being shown is. This also allows the participants to receive reliable feedback from specialized physicians about a health career or how a concept is actually used.
The Results
The participants who placed or won their event will advance to States, held later in April. The States competition will include all of those who competed and placed in their district throughout the state of Florida.
In the Nutrition Category Caitlyn Jonas placed fifth, the Family Medical Physician category Tai Johnson placed first, the Sports Medicine category Jordan Aldrich placed fifth, the Research Poster event Sophia Boccard, Adalid Caballero, and Faith Sanchez placed fifth, and the Physical Therapy category Joshua Go placed fifth.
Leave a Comment
About the Contributor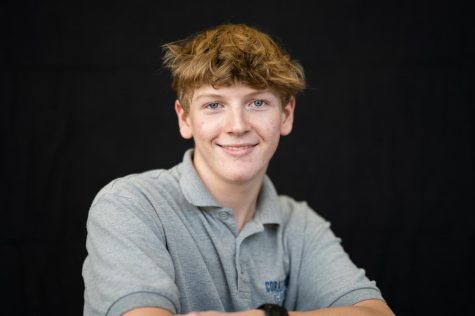 Jaxon Curnow, Staff Writer



Jaxon is a junior and a part of HOSA. He is interested in science subjects. His goal is to go into the medical field.