Netflix Cancellations Target Queer Shows
Is Netflix doomed? The streaming network seems to be canceling every show fans love. Whether the shows feature vampires, zombies, nuns, witches, or just normal people the shows are still canceled. No matter how much fans fight for their shows back, Netflix doesn't seem to listen. fans even started a Cancel Netflix trend since they were unhappy with the streaming service. Netflix lost many subscribers in 2022, almost 600,000 of them. These numbers keep climbing into 2023.
There are so many shows that fans have loved that ended up on the cutting room floor for Netflix. One example is a show called First Kill. This show was a Romeo and Juliet type of romance. The feuding families were in the form of vampires and monster hunters; the show was on the global top 10 list for three weeks and racked up 97.66 million hours of watch time. According to Deadline, the show was canceled after one season because it "did not have the staying power of most Netflix hits." The "Romeo and Juliet" in this case also happened to be two women. The show dealt heavily in queer couplings, and some wonder if that's the reason it got canceled.
Many of Netflix's canceled shows are queer, which further supports fans theory that Netflix is doing this on purpose. Some examples of shows such as this include shows like Everything Sucks, I am not okay with this, Gypsy, Shadow Hunters, Uncoupled, and Fate: The Winx Saga. Netflix releases the supposed reason for these cancellations; not enough viewers or post COVID production rates and costs.
Warrior nun, a show that seemed to have grabbed the attention and adoration of tons of fans, was canceled this past November. The show features "secret ass kicking nuns" as they call themselves, and demons while still covering important topics like deep rooted homophobia and self hatred within the church. Fans have grown tired of Netflix's constant cancelation of shows, especially queer shows, that they are standing up and fighting back. The fans or as they call themselves, Halo Bearers are fighting in what they call 'The Holy War Movement' against Netflix.
Even the show's creator Simon Barry is helping the fans and wants to separate from the broadcast service. Barry tweets, "We will find out if there's a path to moving #SaveWarriorNun somewhere else." The hashtag #SaveWarriorNun has over 9 million posts in the hope that Simon Barry will release never before seen scripts from season two as well as extras as a way of rewarding the fans. Fans even went so far as renting out a billboard in Hollywood, California right outside of Netflix headquarters for four weeks. They also rented a digital billboard right outside the New York Times building in New York City.
The series debuted with over 26.22 million hours before peaking in week two with 27.74 million hours watched and was on Netflix Top 10 and stayed for three weeks straight. Not only this but the show had 100% audience rating on Rotten Tomatoes and 98% by critics rating.
Leave a Comment
About the Contributor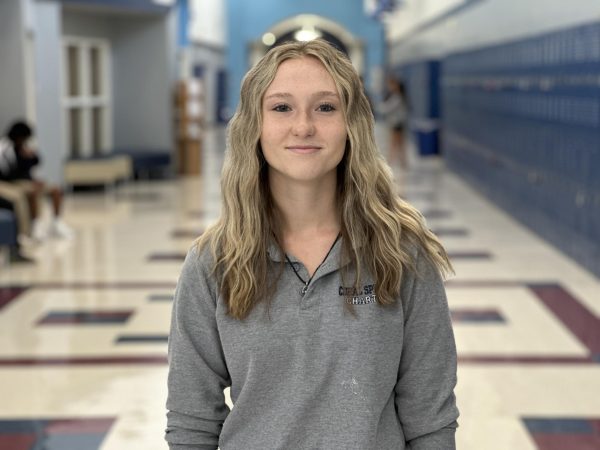 Katelyn San Marco, Staff Writer







Katelyn San Marco is a senior. She is a soccer player who also participates in the drama program. She enjoys going to the movies and taking...