One of the Most Popular Sports: Track and Field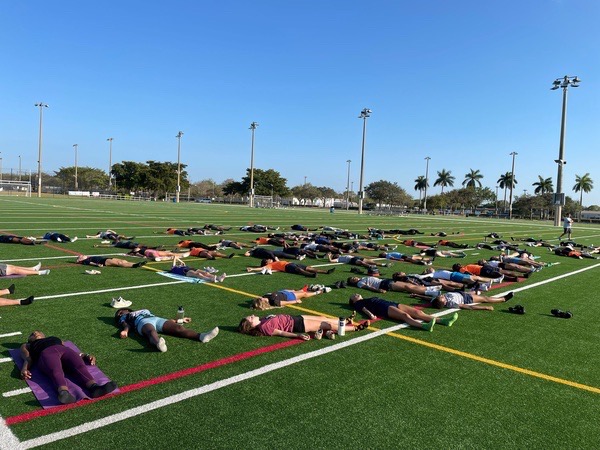 Track and Field has many new members this year including those who are interested in trying a new sport or those returning who already have previous experience. Track and Field is one of the most popular sports, especially this year with approximately 92 total members. This number of participants means there is tons of potential in all the team members and requires the coaches to observe the athlete's strengths and weaknesses as well as create an effective training schedule to support a strong team.
Coaches and Events
There are a variety of coaches that each specialize in certain events in Track and Field. Kathleen Brann, the head coach, works with the short distance group who train for events such as 100-meter and 400-meter sprints. Brann also creates many workouts to assist and teach the athletes about the correct form and technique to increase performance.
Christopher Haire, the jump coach, works with athletes in the jumping events. This includes events such as long jump which requires athletes to get a running start hand hurdle as far as they can, landing in the sand.
Ryan Pinney trains the long-distance group. These athletes train for the longer races such as the 800-meter or the mile. This group often does distance running up to three miles as well as shorter distances to learn to pace and build endurance.
This year, with the amount of students participating in the sport, there are many athletes who were added to different groups depending on their strengths and how they can best help the team. Those who are familiar with cross country or road racing will probably help in the long-distance groups and those who are better at sprinting would help in the long-distance group.
What to Expect
The track and field practice is held at both the track at Sportsplex and Mullins Park. Here, the team can practice on the track and prepare for how meets will feel. Practice consists of an active warm up, moving up and down the soccer fields and a warm up lap. Then, athletes separate into their groups and train. The last few minutes of practice consist of a core workout and stretch to prevent injury.
Many of the coaches constantly stress the importance of taking care of your body throughout the day which includes eating foods to build your body and drinking plenty of fluids to support your body through weekly practice.
Are You Interested?
If a student is interested in trying out for track over the next couple of school years, practice is key. Coaches say that you should be able to comfortably run two miles, as well as understand the basics of running either through previous experience or other sports.
Taking care of your body and preventing chronic injuries such as Shin Splints is very important. Getting into a routine of stretching, and injury prevention exercises will drastically improve your performance on the field. With the number of members this year, coaches are constantly giving tips about how to help, especially with members who are new to the sport and have not experienced these injuries.
Overall, track is very demanding but also has several benefits which keeps new members and veterans coming out to try out for the team creating a team with a wide range of talent.
Leave a Comment
About the Contributor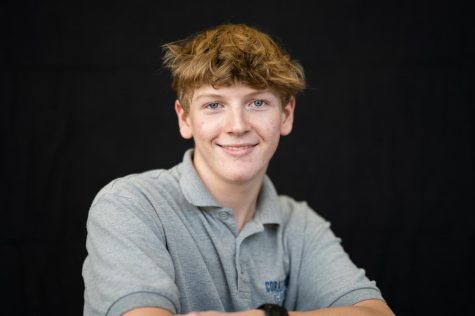 Jaxon Curnow, Staff Writer



Jaxon is a junior and a part of HOSA. He is interested in science subjects. His goal is to go into the medical field.