Bill HB 9B: DeSantis v. Disney
On February 27, Florida Governor Ron DeSantis signed the bill, HB 9B, that ended "self-governing status and special privileges" used by Walt Disney World.
While DeSantis has been investigating the theme park for a while, he finally took action by signing a law that significantly limits the amount of power they have over taxes, fire prevention and building codes, the amount of privacy they have, and more.
This legislation ends Disney's self-governing status" said Governor Ron DeSantis, "[the law] makes Disney live under the same laws as everyone else, and ensures that Disney pays its debts and fair share of taxes."
The bill also allows the state government to take control of Reedy Creek Improvement District by replacing the district's board with people of DeSantis' choosing. DeSantis had clarified that this was done due to the majority of the original board having ties with Walt Disney World.
Jeff Vhale, the current president of Walt Disney World, has responded by saying he is "ready to work within this new framework" and "will continue to innovate, inspire, and bring joy to the millions of guests who come to Florida to visit Walt Disney World…"
While Vhale has calmed people's concerns with Disney's reaction to the law, many are still upset about the reason for the bill being proposed in the first place.
There are two common theories that have made their way into the ears of every Disney loving Floridian. The first is that Disney was taking advantage of their self-governing power and that it had to be stopped. The second is in relation to how Disney spoke up against the Don't Say Gay Bill.
Both DeSantis and Disney have had strong opinions about the Don't Say Gay Bill and have not been afraid to show it, making it understandable as to why people might assume this is DeSantis' punishment for how Disney spoke out against the bill becoming a law.
DeSantis responded to these allegations by insisting his intentions only were to make sure that Disney is treated like every other theme park in Orlando.
While many are still skeptical, that cannot change the fact that the bill has become a law.
"Today, the corporate kingdom finally comes to an end," stated DeSantis. "There's a new sheriff in town and accountability will be the order of the day."
Leave a Comment
About the Contributor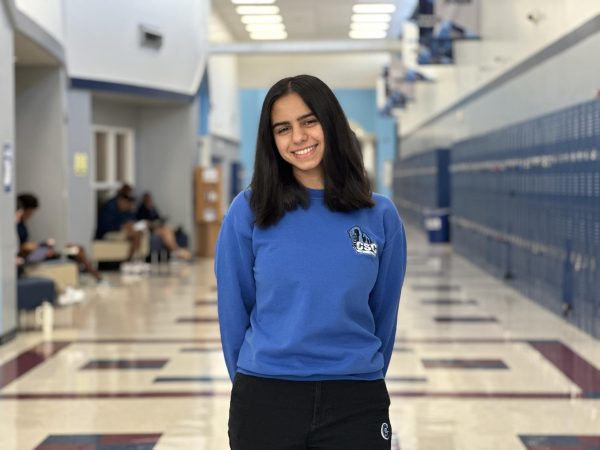 Kasi Kaleva, Features Editor



Kasi Kaleva is a senior. This is her third year writing for Paw Print. Her interests include singing, acting and writing.