Go Nighthawks!
One of our star seniors, David Austen, has committed to National Park College to continue his athletic and academic career. "I was blessed with the opportunity to continue playing the sport I love at a great college," said David Austen
Last year Austen led the team to District finals where they lost 8-7 to North Broward Preparatory. This year he has been a strong opponent with an ERA, earned run average, of 1.54. He has appeared in 10 games and pitched 27.1 innings. In those innings he has had 40 strikeouts. "This summer I put in a lot of work to better myself and I wanted to make senior year a great year," said Austen.
During the season Austen has faced tough competition and he has shown that he can play well against tough teams. He pitched in a game versus the reigning national champions, Marjory Stoneman Douglas, and only gave up 2 earned runs and had 2 strikeouts. This is a very good stat line against this team. "Pitching against Douglas was fun because I knew they have a very strong offense and to only give up two runs in all the innings I pitched was good because normally pitchers give up way more when they play against Douglas," said Austen.
Austen plays summer baseball with the team "East Coast Baseball" and has won multiple awards with that team. "My summer team is a strong team with great players, so we all lift eachother up and we work really well together," said Austen.
One of Austen's best friends and teammates explains what type of player and person David Austen is. "David is my best friend. He is such a positive person so I know he is going to do well in college and he's going to change the team. He will bring positivity and confidence to the team," said Brady Gentile.
Austen is going to start in the Fall of 2023 and will work hard to make his college debut.
Leave a Comment
About the Contributor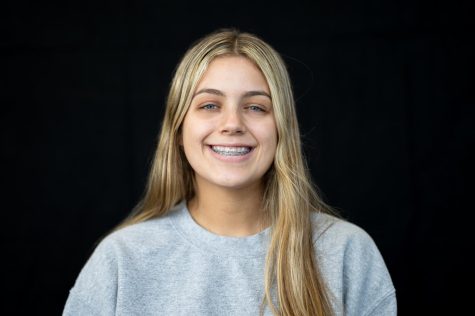 Sidney Berthiaume, Sports Editor



Sidney is a senior. She is a senator, a volleyball player, and a member of NHS. In her free time, she enjoys hanging out with her friends and family.