The crisis in Lebanon: Everything you need to know
In Beirut, Lebanon, there was an explosion that occurred on August 4​. At least 178 people were killed and more than 5,000 others were injured as a result.
​Ms. Bou Jaoude, an 8​ grade teacher said "…Until the day of the explosion, I remember seeing the videos and not being able to get in touch with any of my family members. It was the worst 24 hours of my life. I honestly feel guilty because I am not there to protest and be with my friends to make sure they are getting the basic humanitarian aid that people deserve because of how expensive and how damaged everything is. I truly don't know if they will ever recover from this tragedy." ​Lebanon is currently trying to rebuild their economy after the damages cost over 10 to 15 billion dollars. Several people are losing their jobs and businesses are closing down. On top of that, people in the poorer classes are not able to get enough food for their family, due to the fact that prices for basic goods are skyrocketing. "​When the explosion happened my friend Yara was in Lebanon, so I was able to collect donations and send them specifically for her, so she can buy medicine, food and clothes for people who were injured, who lost their homes and their family members." said Bou Jaoude.
Coronavirus cases in Lebanon are peaking tremendously amid the explosion. On the day following the explosion, Lebanon had reported over 255 corona cases, which was the highest single day infection rate to date. The health ministries reported 2 new deaths, bringing the country total to 4,505 cases and 70 deaths that day. The deadly blast had caused people to forget about their masks.
Lebanon's hospitals were flooded with people coming in with Covid for the first time in a while. Since mid-August, the country has been reporting 500-600 cases a day. ​Lebanon's Ministry of Public Health​ ​has stated there have been 35,547 cases since the start of the pandemic and the death toll at 334 and counting. (The website updates)
WAYS WE CAN HELP:
"​Me and my family are helping Lebanon during this difficult time by spreading awareness and making sure everyone is okay. We've also donated and are helping everyone affected from the explosion get back to normal.​" said eighth grader Omar Shatila. "Lebanon is currently accepting donations and is trying every day to get back on their feet. Some ways you can help Lebanon is by donating money to the Lebanese Red Cross, and to Lebanese firefighters."
Here is a website where you can go to donate to Lebanon and educate yourself more on what is happening:​ ​https://helplebanon.carrd.co/
About the Writer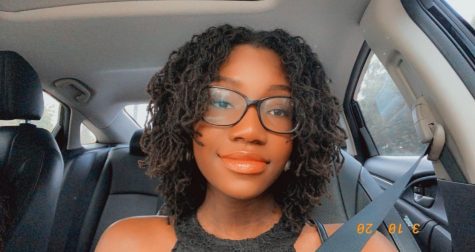 Shauna George, Staff Writer
Grade: 9

Age: 15

Years on Staff: 1

Favorite Content to Create: Entertainment and news pieces

Biography: Shauna George was born on January 1st,...