Mr. Tyre Nichols: This must end now
Tyre Nichols, a 29-year-old Black man was pulled over on January 7th. Memphis Tennessee Police stated it was for reckless driving. Nichols attempted to flee on foot before being forced out of his car and brought down to the ground. He was then aggressively beaten by police. Tyre Nichols was pronounced deceased three days later, in the hospital.
Video footage from a city surveillance camera captures the beating, which lasted for 3 minutes and 15 seconds.
That night, Nichols was returning home after taking photos of the sunset in a suburban park. Body cam footage shows an officer screaming and cursing at Nichols to get out of his car with gun in hand. Through all of this Nichols remains calm, following what the police are telling him, despite the presence of a taser against his leg.
Nichols fled after being forced to the ground. Memphis police caught up with him and pushed him to the floor in an effort to get his hands behind his back. There were at least 3 cops on him at this moment. Nichols was kicked in the face more than once, and beaten with an officer's baton.
Several incidents such as this one have happened everywhere. For example, George Floyd, a man who allegedly used a counterfeit $20 bill to buy cigarettes. He was killed, despite telling officers several times he couldn't breathe. And, Breonna Taylor, a black woman shot dead in her own home. 22 shots were fired.
Timeline
January 27th, 2023:
The police involved lost their jobs and were charged with second-degree murder, aggravated assault, official oppression, and aggravated kidnapping in Nichole's death. The five officers charged: Tadarrius Bean, Demetrius Harley, Emmitt Martin III, Desmond Mills Jr. and Justin Smith.
Records show they've all posted bail and have since been released from Shelby County Jail. The fact that the Sheriff's Department let them bail themselves out is honestly not even surprising. Two deputies with the Shelby County Sheriff's Department were also reportedly terminated after being present on the scene but offered no further details apart from saying an internal investigation was underway.
January 30th:
A sixth officer, Preston Hemphill, was relieved of duty after taking part in this investigation. At this point he has not been charged. He was the third officer to respond to Nichols original traffic stop. Memphis police will not confirm that Hemphill didn't play a role in the incident.
January 30th-31th:
Three Fire Department EMTs were fired in connection with the case, after they "failed to conduct an adequate patient assessment." They left Nichols propped against a police car for 7 minutes–appearing to offer him no medical aid. 23 minutes after Tyre Nichols was brutally beaten, an ambulance arrived. He was transported to the hospital where he would pass three days later.
Who was Nichols?
Nichols, a FedEx employee, was the father of a 4-year-old boy, the youngest of his four siblings and a happy person. Nichols was especially close with his mother, and had been described by friends and family members as joyful and spiritual. He was an avid skateboarder and photographer. "Photography helps me look at the world in a more creative way. It expresses me in ways I cannot write down for people," said Nichols.
Where does this leave us?
Police involved should have been fired and arrested the moment they had the footage–not almost a month later. When becoming an officer you take an oath: to protect and serve the community. Everything that was conducted was unlawful and not how a police officer should act. Where's the protection we need?
These repeated occurrences have triggered huge protests and rage nationwide. Why? Why do people have to be scared in their own home? Time and time again, this keeps repeating. It needs to end.
Leave a Comment
About the Contributor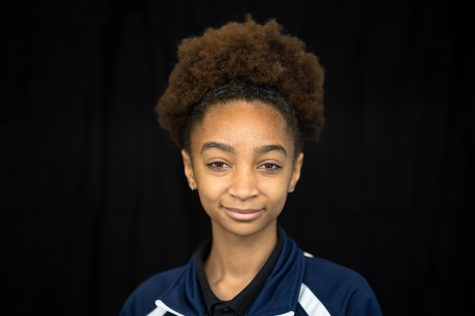 Melissa Thorpe, Staff Writer



Melissa Thorpe is a sophomore. When she's not at school, you'll find her sleeping or watching horror movies and yelling at her sister.