Seniors Say Goodbye to Highschool Sports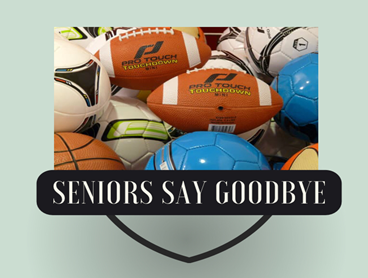 Some seniors are continuing to play sports through college, but not all. Panther students and athletes explain how their senior season meant so much to them and what it feels like to be at this moment in life.
Senior Anthony Fiore described his senior baseball season as "sensational."
"This season has prepared me for my future from all the ups and downs, and adversity I faced. Our team bonded so well together this season. There was no I in this team, it was all we because we stood up for each other after failing and were the first people to support and pick someone up to their success. Coral Springs Charter has left such an impact for my future and I appreciate everyone for the support, as I now will be attending Palm Beach State College to play baseball and get my education," said Fiore.
Senior Brian Rubino was also impacted by his team.
"These two sports have had a large but different affect on me. As far as basketball goes, I have been playing since 6th grade so I've kind of made my mark for basketball here. As far as volleyball, I was part of the first real team that was able to go to districts and go as far as the semi finals," said Rubino. "My volleyball career has had a bigger affect on me more than I've had in the school. I was the captain this year and led the team in all stats but none of that compares to the affect it had on me as a person. Volleyball at charter taught me how to be a better person both communication wise and personality wise. I've learned to work with people more efficiently and make the most out of their strengths. It also taught me to except people regardless of their weaknesses. It's just made me a better guy."
The head coach of the varsity baseball team says the seniors were important throughout the 2022 season.
"Every year our seniors play their heart out, to end their high school careers with an incredible season. Our 9 seniors were amazing this year! Even if we didn't go all the way to states, I enjoyed this experience with the 2022 senior class so much. I wish nothing but best of luck to them, for baseball or just school. It was a great season with every single one of them, and I look forward to see what they do in the future."
Tears may fall but memories won't be forgotten as these seniors start a next chapter in their life.