Barbie: Coming to Town
Barbie, a doll originally created in 1959, was the first mass-produced toy doll in the United States with adult features. The woman behind it all was Ruth Handler, who co-founded Mattel, Inc.
There have been almost 40 animated Barbie movies for the past 20 plus years. Now, coming out is the first ever non-animated Barbie movie, starring Margot Robbie (famous for Suicide Squad and other DC movies) as the title character, Barbie. Ryan Gosling will be playing Ken. Other famous actors such as Will Ferrell, Kate McKinnon, Simu Liu and even Dua Lipa will be starring in the film. There has been some talk that even Zendaya will make an appearance, but we do not know for sure as of right now.
This movie is set after Barbie has been expelled from Barbie-land for being less than a perfect-looking doll. She sets off for the human realm to find her true happiness in life.
It releases on July 21th of this year, being distributed by Warner Bros, and directed by Greta Gerwig. Many Barbie fans, myself included, are excited to see how this movie plays out.
In the trailer, we see a little girl breaking her dolls after picturing a new doll coming into town. We see previews of what Barbie-land looks like and all of the leading characters, such as Ken.
I'm really excited to see this movie, as I was a big Barbie fan when I was little. I would watch all the movies with my mom, and even she loved it. Barbie movies are for everyone, with fascinating storylines, outfit changes, and modeling.
We don't see anything else in the trailer other than the characters and or actors in the movie. I feel like the storyline for this could be confusing if children will be watching it. It doesn't really follow a path that Barbie movies really have, but I think it's great that they're trying a new development with the Barbie movie.
View Comments (1)
About the Contributor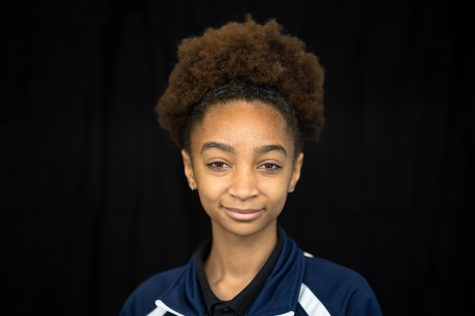 Melissa Thorpe, Staff Writer



Melissa Thorpe is a sophomore. When she's not at school, you'll find her sleeping or watching horror movies and yelling at her sister.